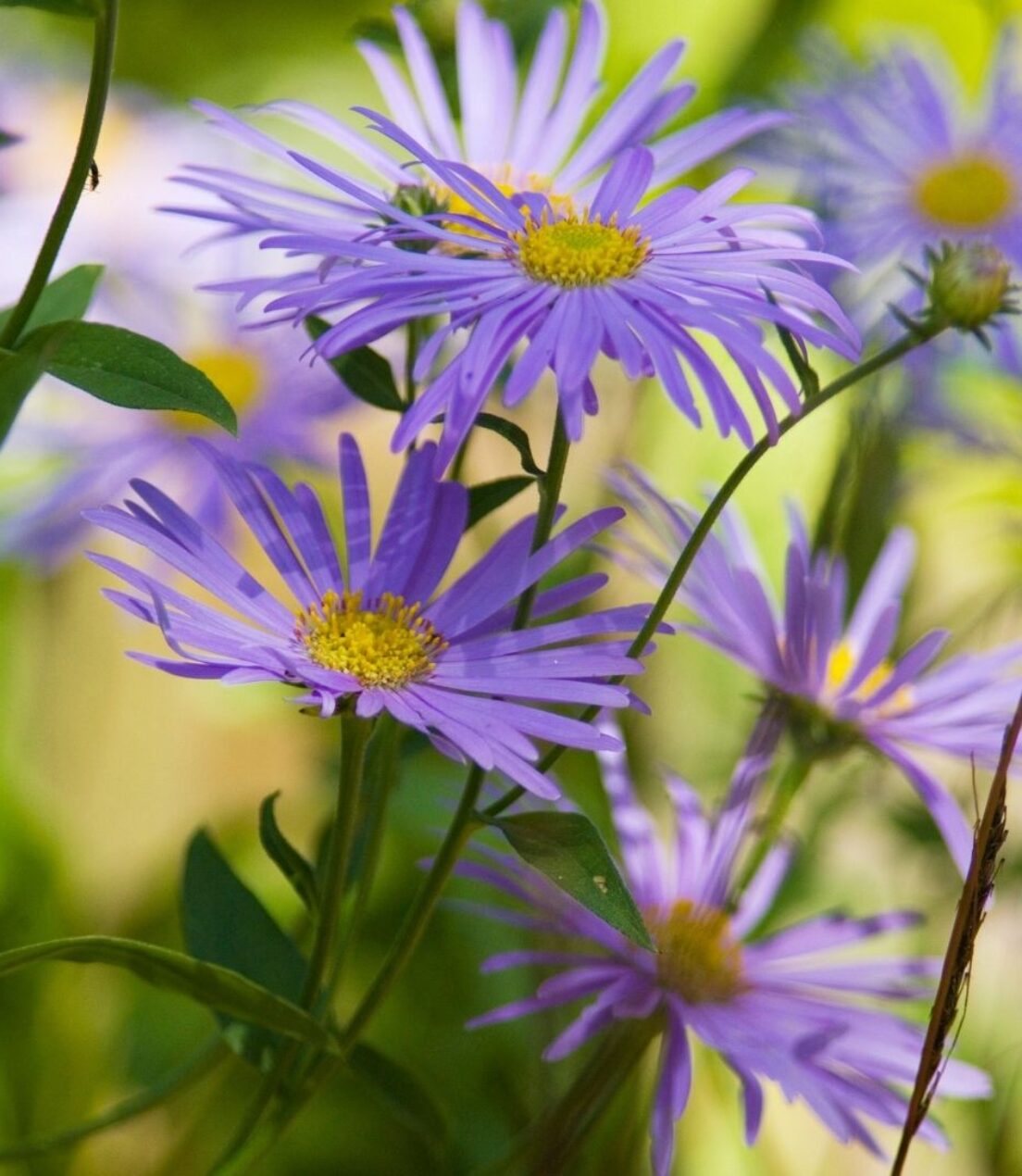 Aster x frikartii 'Mönch'
Aster x frikartii 'Mönch'
Aster x frikartii 'Mönch' is a fantastic late summer/early autumn perennial that adds colour when other plants begin to fade. Plant amongst other perennials and shrubs to extend the season. Brilliant for pollinators, it will continue to flower right up to, and sometimes past, the first frost. This robust award-winner should not need staking and is happy in any soil that is fertile and well-drained.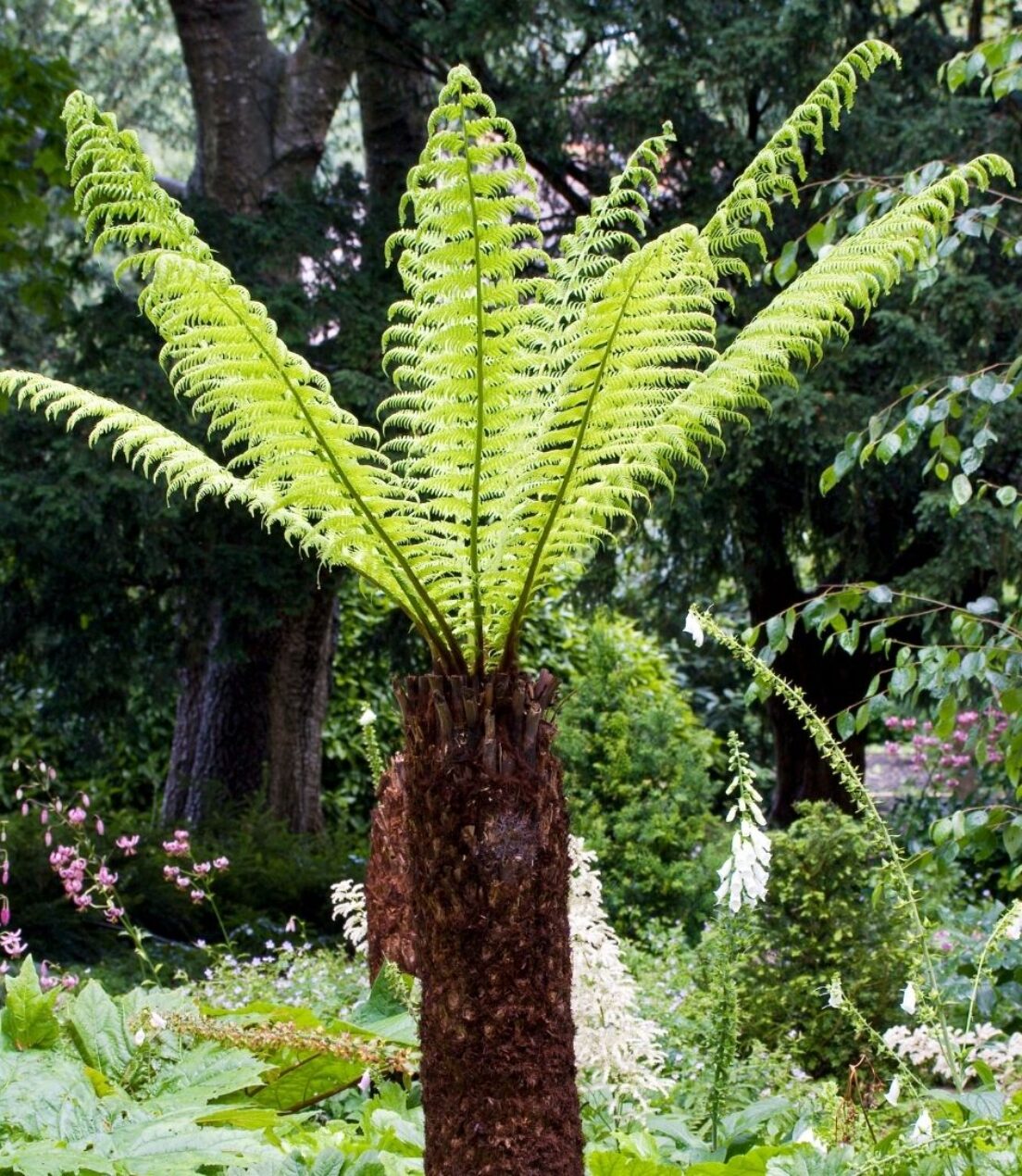 Dicksonia antarctica
Dicksonia antarctica
A popular addition to tropical gardens, tree ferns are easy to care for, providing they are kept moist during summer and protected from the worst of winter. Successful in sheltered areas in the south of England, they are slow-growing but can be bought in your desired size for instant impact. Perfect for a cooling effect, the trunk holds water and the fronds act as a parasol.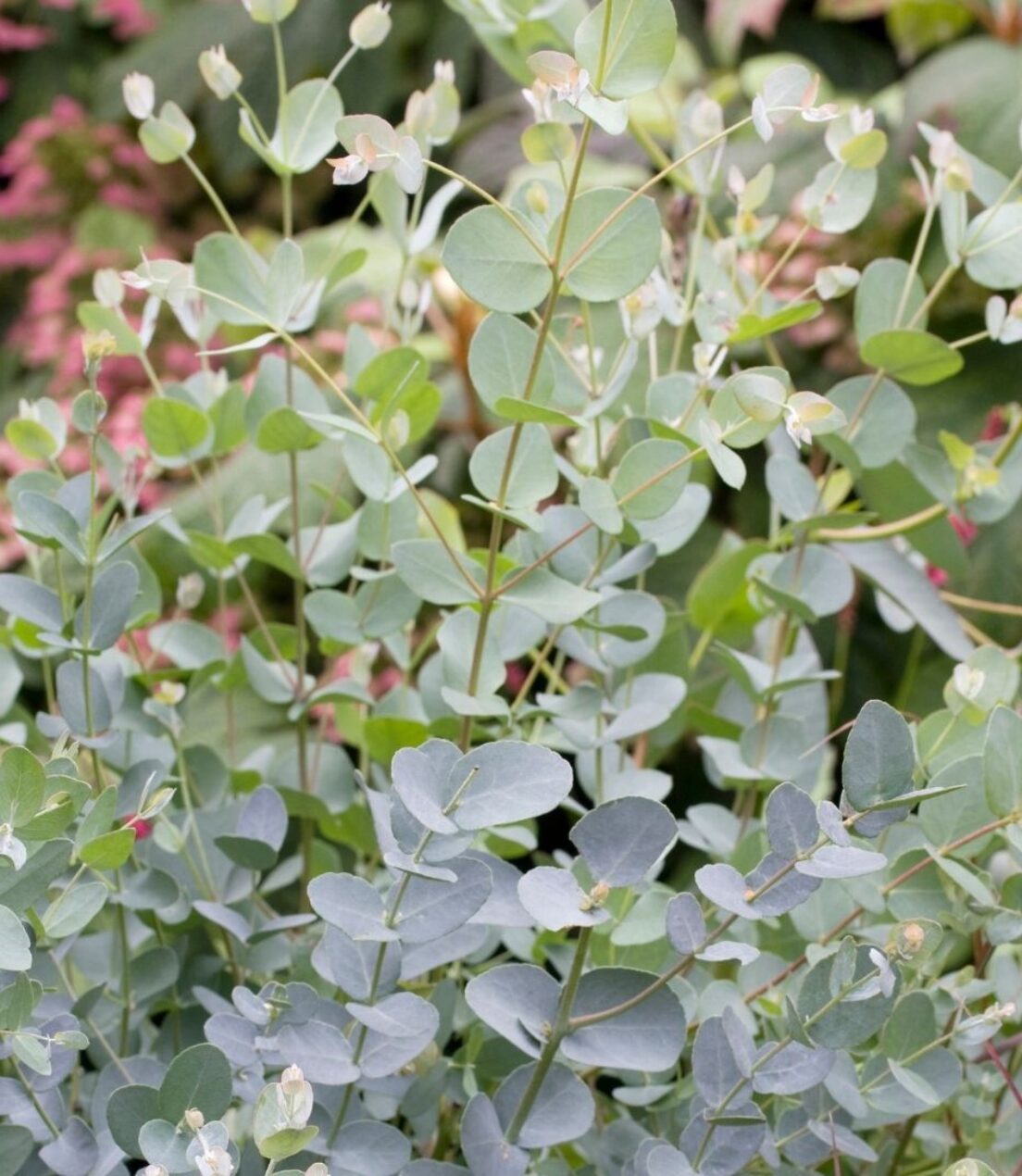 Eucalyptus gunnii
Eucalyptus gunnii
This AGM winner is a very tough tree, best grown as a multi-stem to take advantage of the bark texture and colour and the young glaucous blue leaves that mature to grey-green. If they don't get too wet during their first winters, they will grow quickly. This stunning specimen can grow well in a container if given a large enough pot and watered well during the summer months.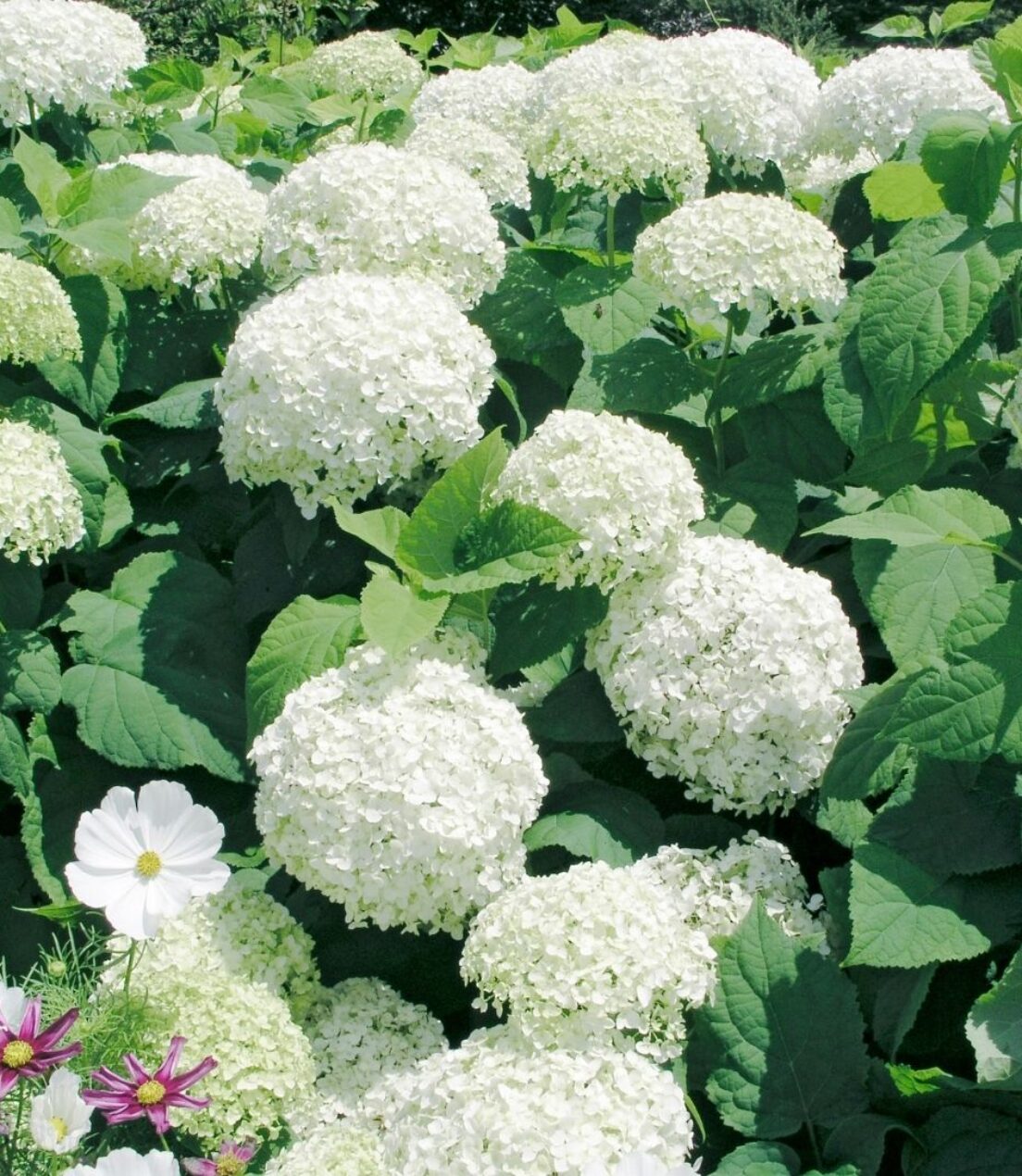 Hydrangea arborescens 'Annabelle'
Hydrangea arborescens 'Annabelle'
Hydrangea 'Annabelle' is a very popular shrub which flowers right through summer with large white mopheads. The perfect backdrop to spring and summer perennials, this neat plant works well within mixed borders and even as an informal hedge. An AGM winner, 'Annabelle' can be grown in full sun to partial shade.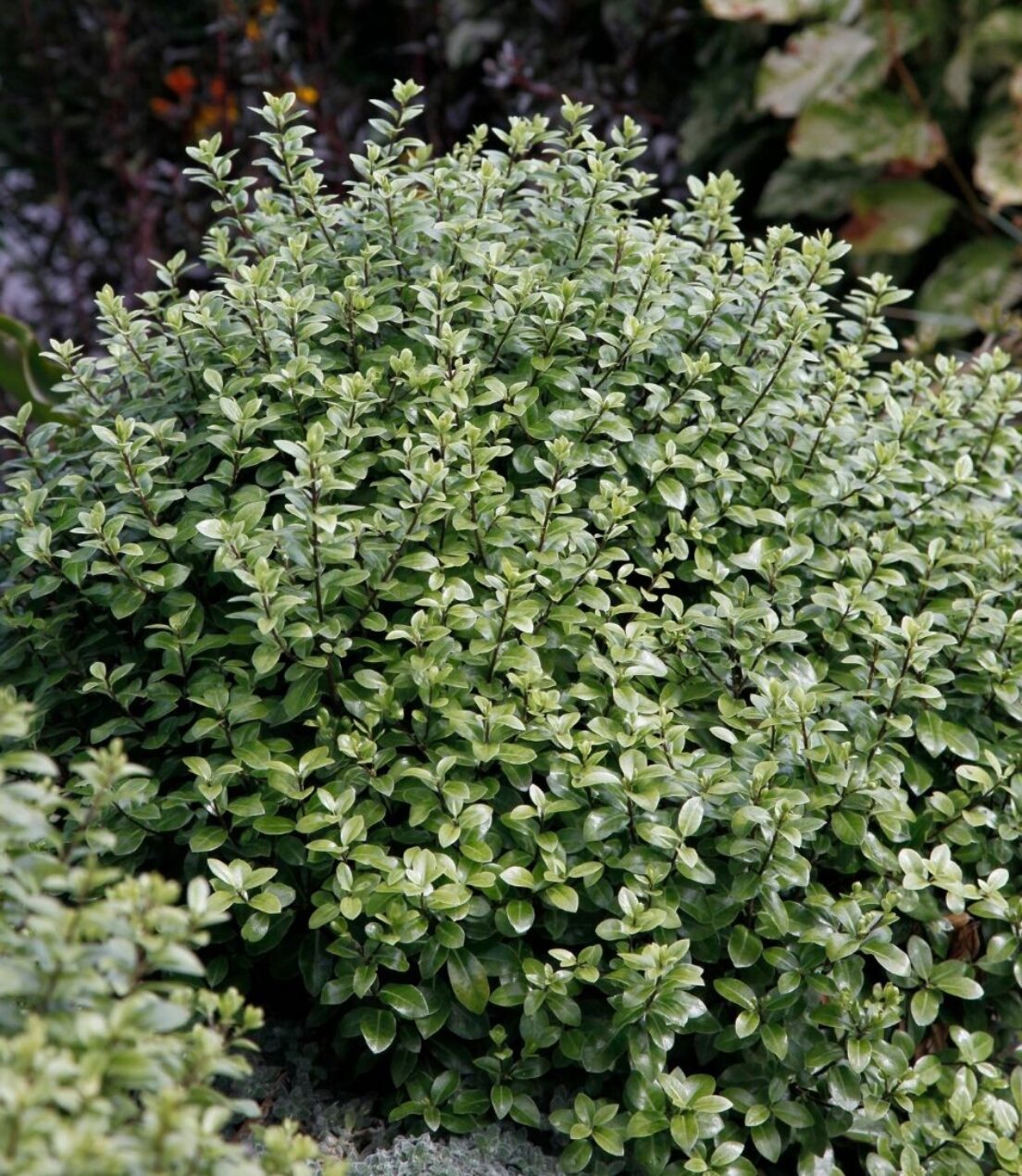 Pittosporum tenuifolium 'Golf Ball'
Pittosporum tenuifolium 'Golf Ball'
'Golf Ball' has a dense, slow-growing, rounded habit. It's great as a low informal hedge but is best used to create year-round interest and structure within a mixed border. Naturally rounded, 'Golf Ball' can be used in place of formal topiary to give the same look without the same level of maintenance. Its light green, evergreen foliage will rarely require pruning.
Vinca minor 'Argenteovariegata'
Vinca minor 'Argenteovariegata'
An evergreen subshrub that will quickly create groundcover and help to suppress weeds. It has an AGM and a long flowering season from spring to autumn. Extremely tough, it can be invasive if not contained, so plant in areas where you want it to spread and naturalise. There are multiple Vinca colour forms available if a mixed colour palette is desired.