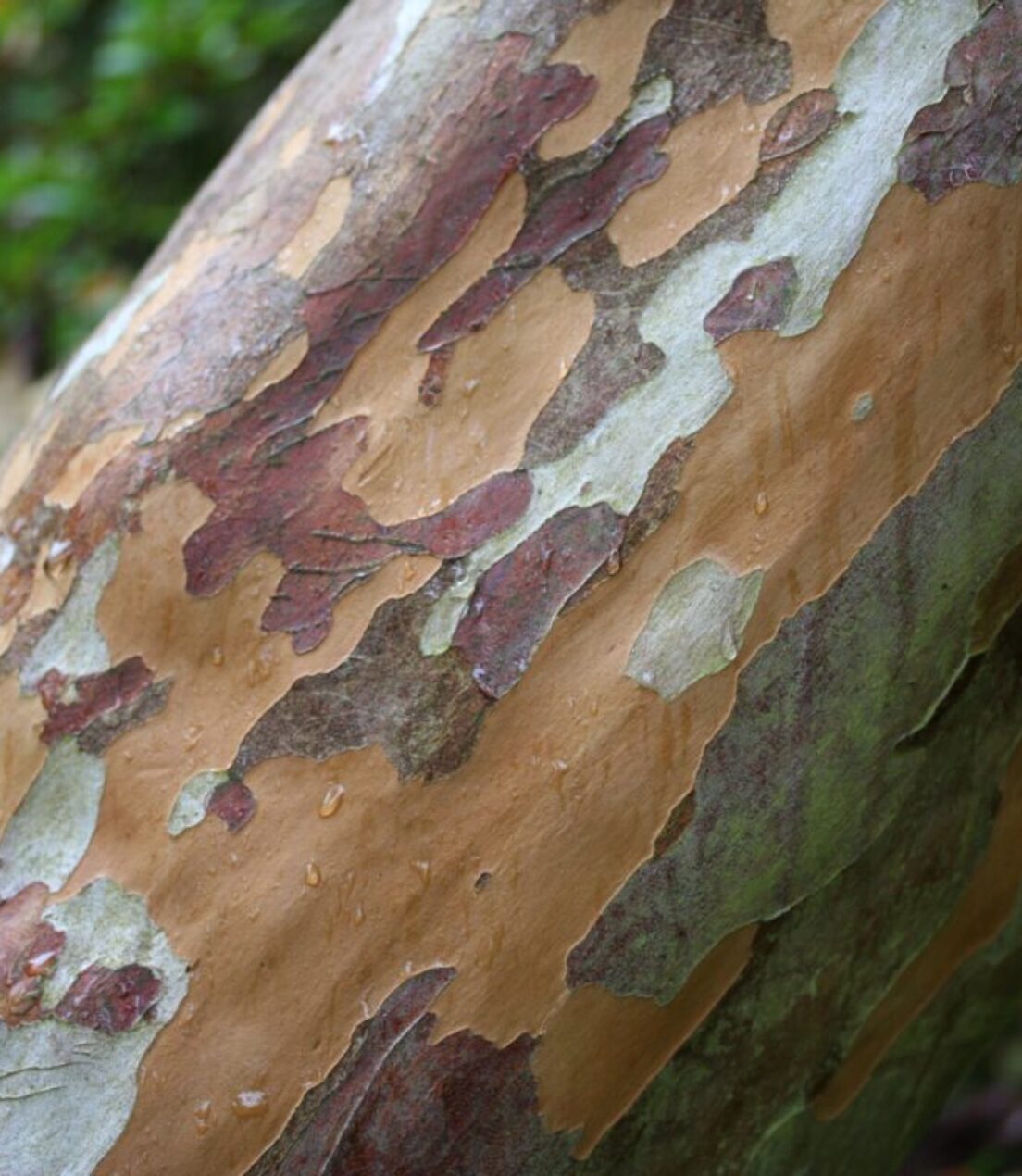 Stewartia pseudocamellia
This easy to grow small tree is relatively unknown in the UK but has some dramatic features so is well worth a try. It flowers resemble a camellia which gives it its common name of Deciduous Camellia, it flowers in full sun to partial shade.
In winter after the leaves have dropped in a blaze of autumn colour, bare architectural branches and mottled bark are left to continue the interest all season. Can be grown on neutral to acidic soil in moist but well drained soil.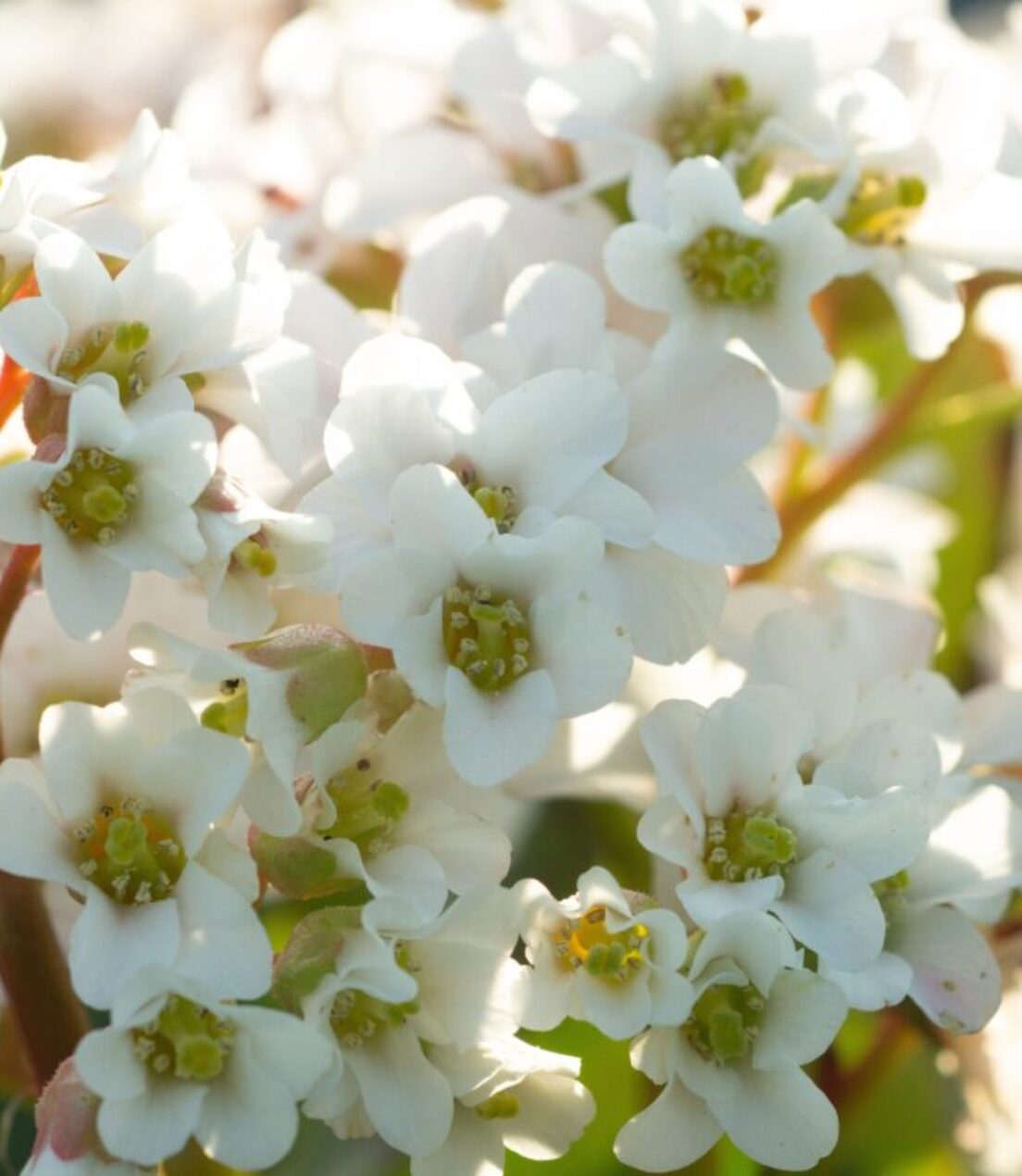 Bergenia 'Bressingham white'
Evergreen perennial with leathery dark green rounded leaves. Producing clusters of bell shaped pure white flowers in late Winter to early Spring on erect stems. They can be grown in full sun to partial shade and respond best in a moist well drained soil.
A good substitute for Hosta's in dryer and poorer soils!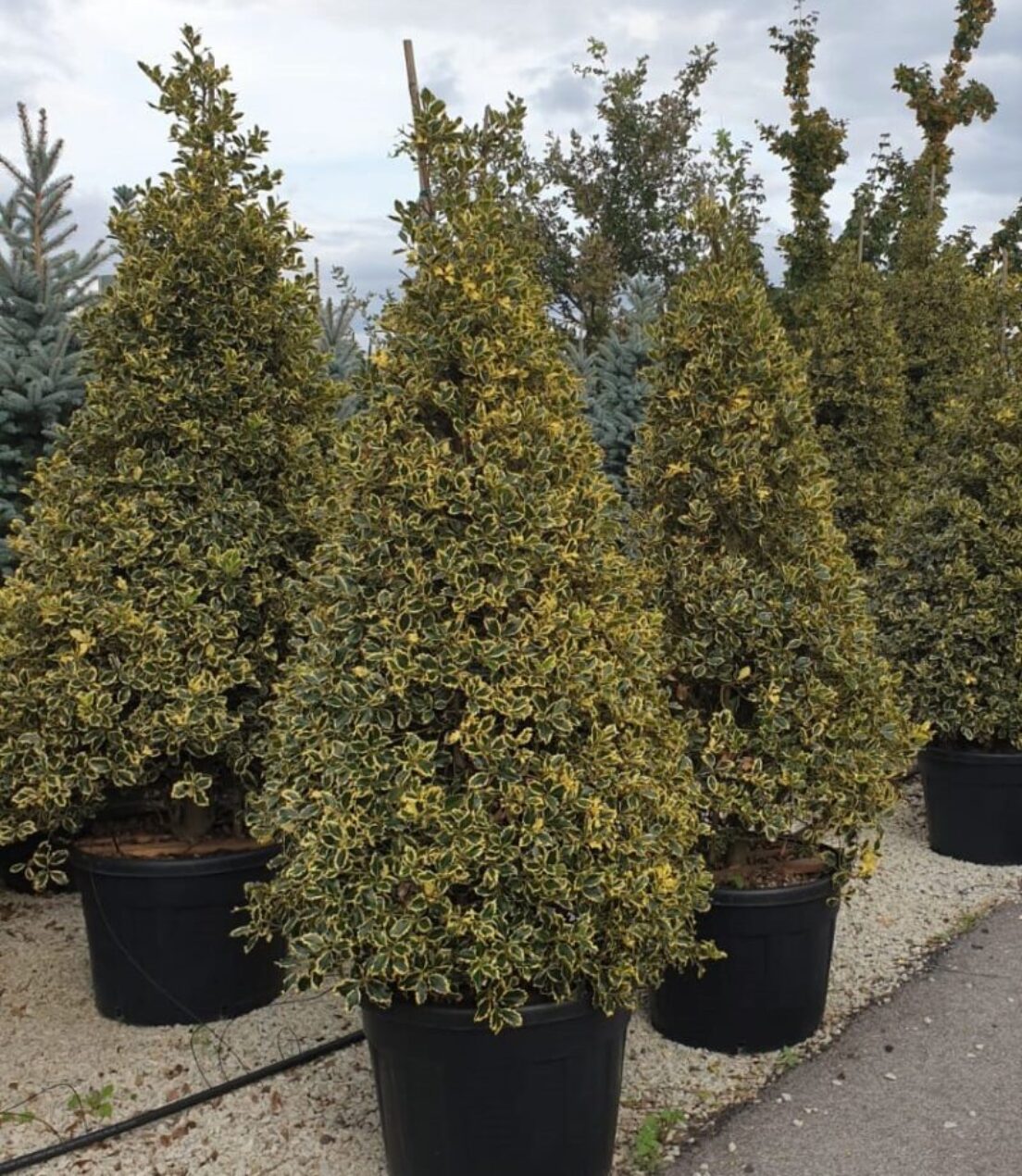 Ilex 'Argentea Marginata'
Very easy to grow Evergreen, the variegated Ilex with it's white edged emerald green leaves with red to orange berries in Winter will give structure and excellent year round colour.
This variety can be used as a screening hedge or single stemmed evergreen tree . It's also able to be trained into topiary elements such as standards.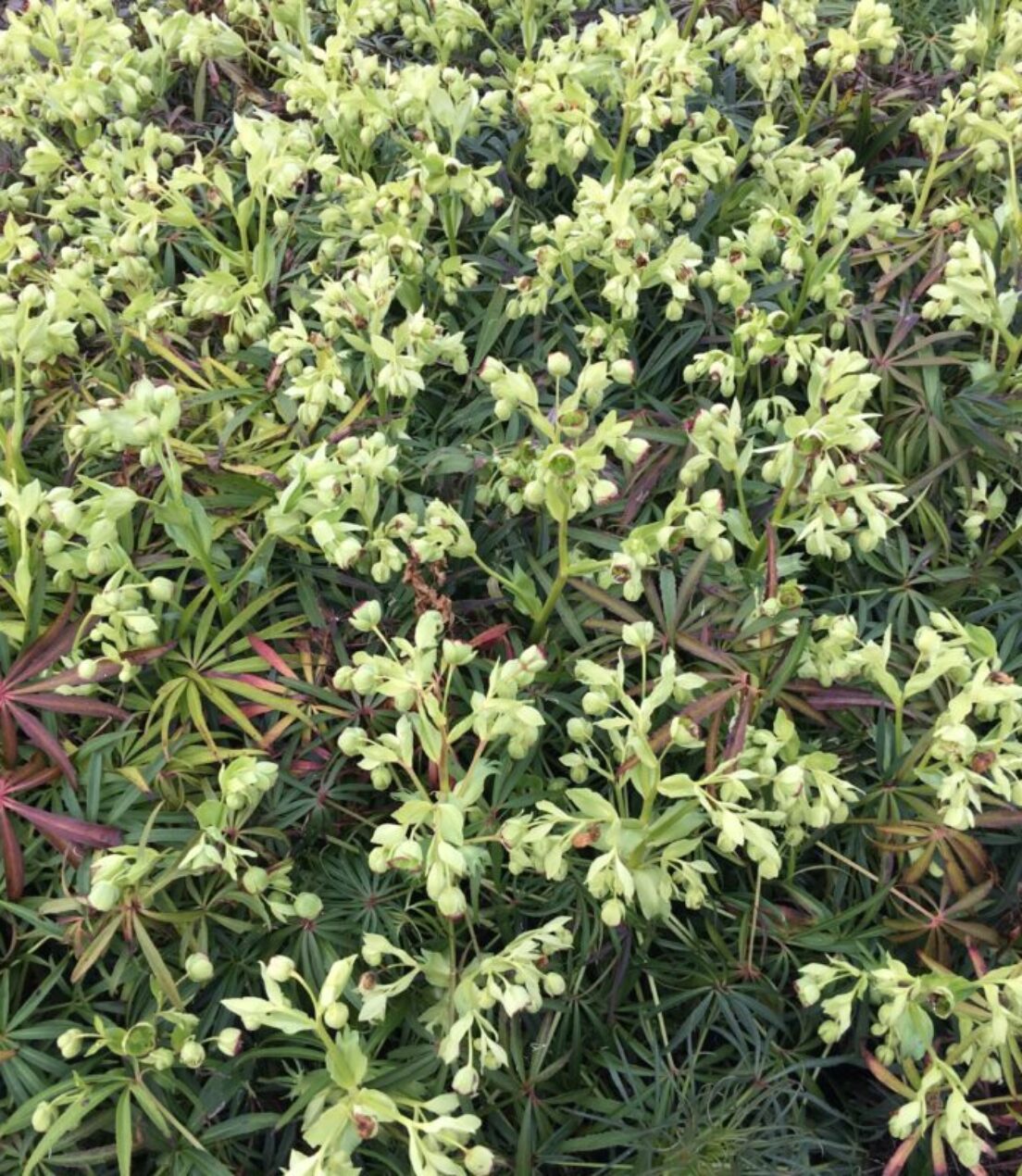 Helleborus foetidus
Helleborus foetidus is an evergreen erect mound forming herbaceous perennial with dark green lance to elliptic shaped leaves which are heavily toothed. Pendant shaped green flowers are produced between mid winter through to mid spring.  Helleborus foetidus will tolerate all but sandy soils as long as it is moist but well drained, and prefers an alkaline to neutral soil. It will grow in full sun to partial shade.  Helleborus foetidus has an AGM.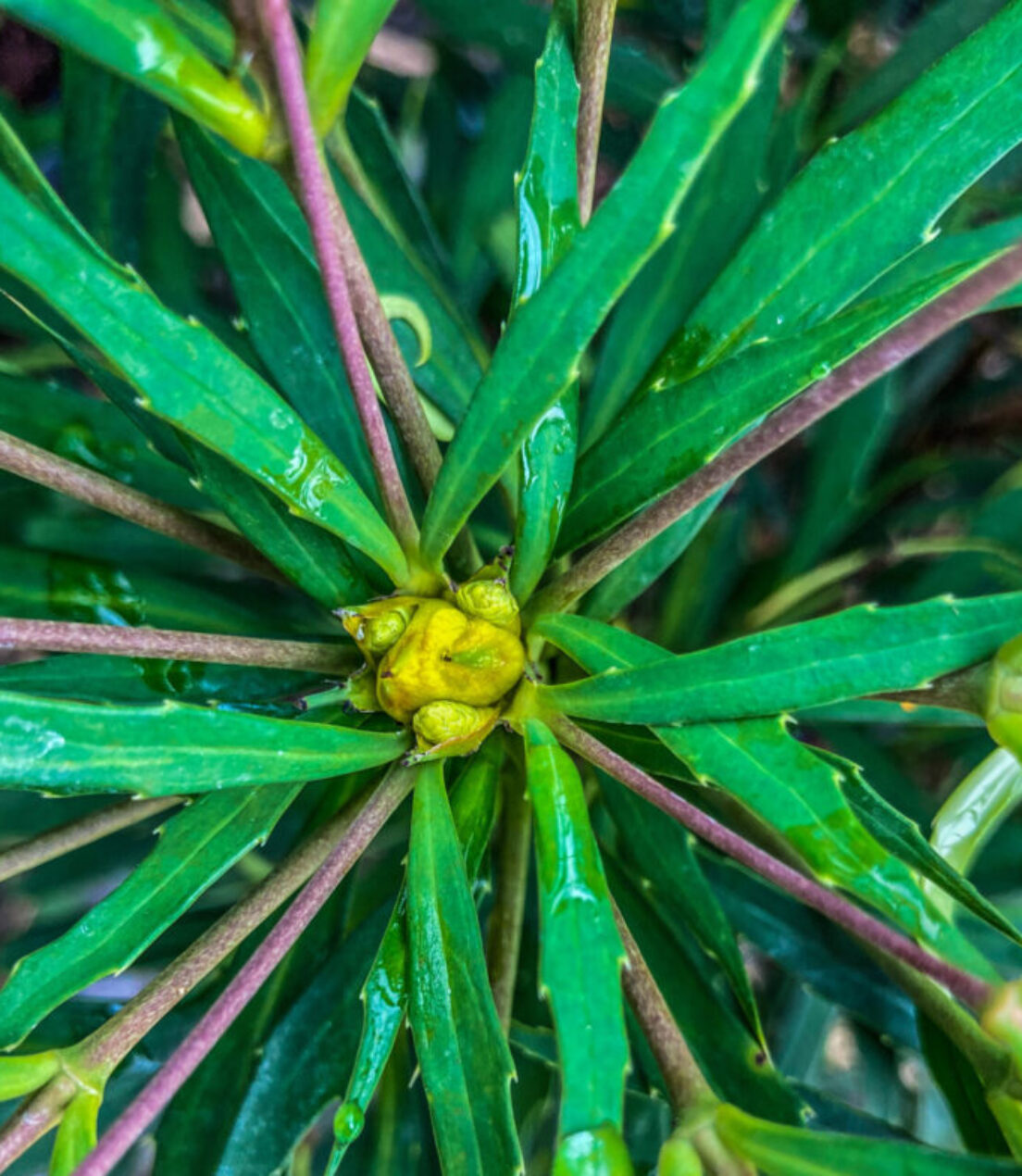 Mahonia 'Soft Caress'
This relatively new release was RHS Chelsea plant of the year 2013. Its soft foliage is a dramatic contrast to the normal spiky Mahonia. Its smaller more delicate habit means it can be grown closer to the edge of a garden or even in pots. This allows you to better enjoy the amazing bright flowers during winter. Perfect for a shady area of the garden were it can be difficult to add colour.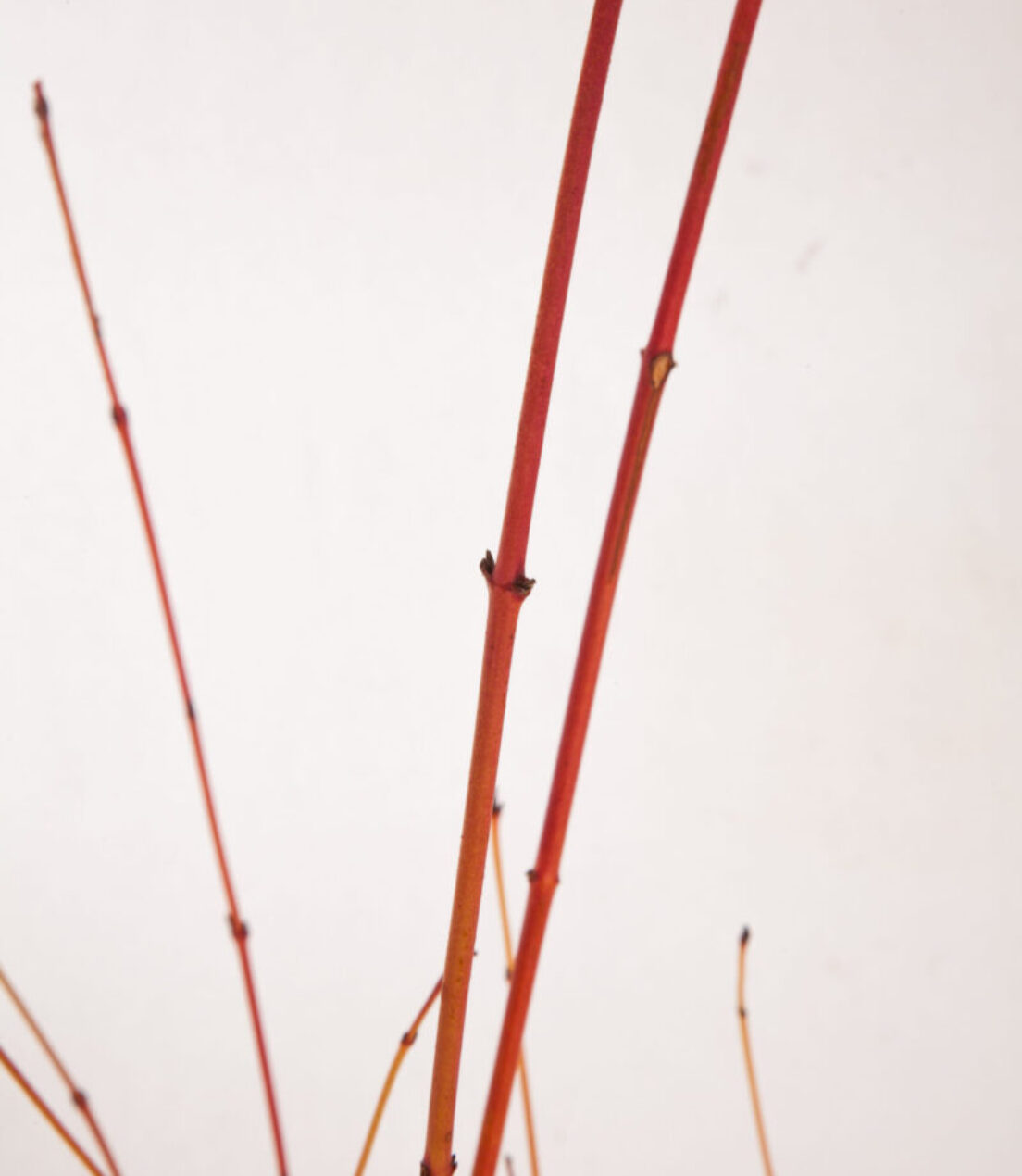 Cornus sanguinea
Cornus sanguinea a deciduous shrub grown for its amazing winter stem colour.
Can grow in full sun to part shade in all soils including very moist, as long as it is well drained. Low maintenance only needing pruning to ground level once a year in early spring. Cornus sanguinea can be grown as individual plants in boarders and pots or planted in mass to create a dramatic winter effect. Grown amongst grasses will add texture movement and contrast to a boarder.