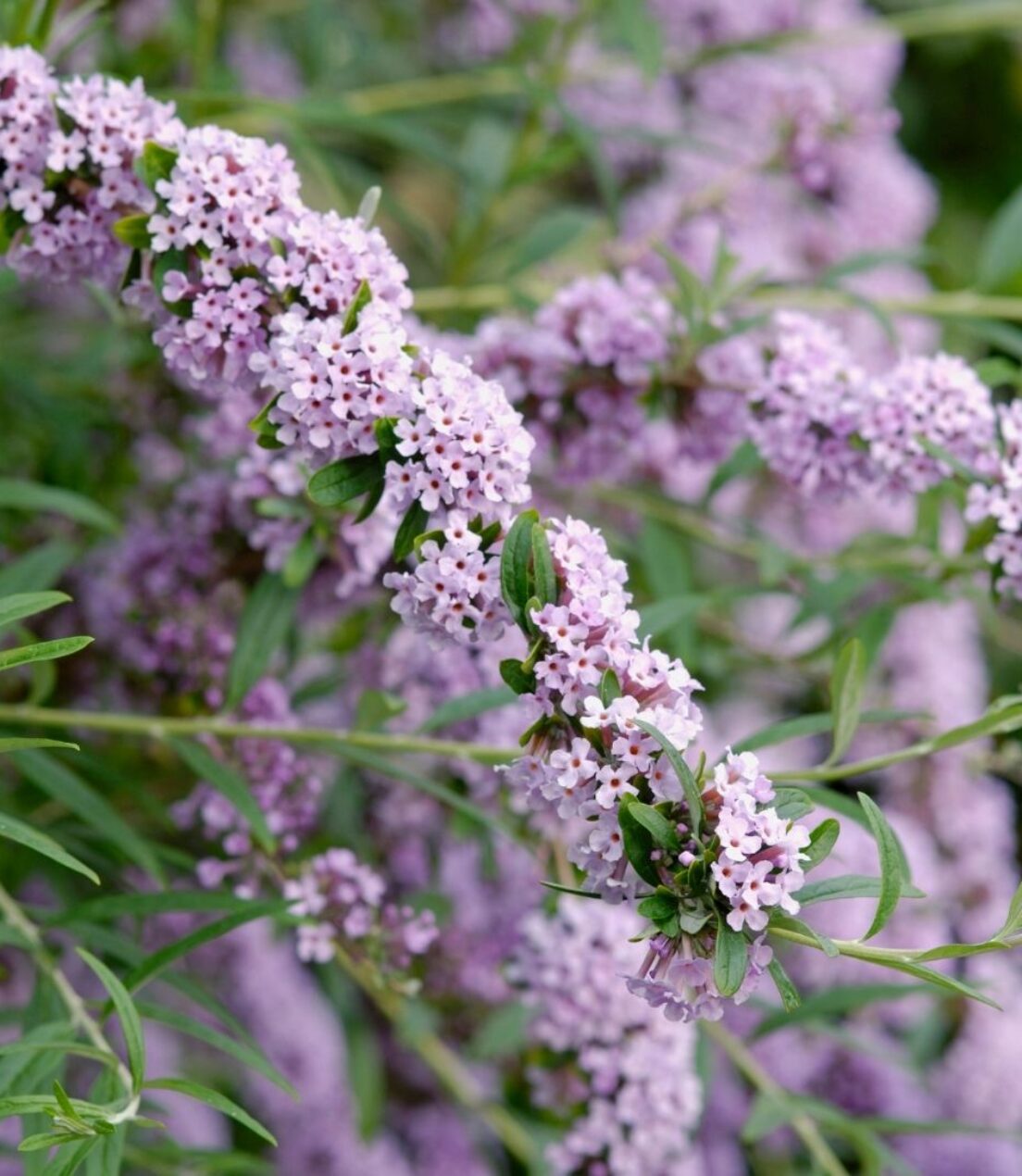 Buddleia alternifolia
Buddleia alternifolia alternate
A vigorous shrub that can easily be trained into a small tree. Arching branches of slender, grey-green foliage contrasts against elongated, scented lilac flowers. Its informal habit lends itself to a cottage-style garden. Excellent for sunny borders, it attracts butterflies and other pollinators. Keep an eye out for Buddleia alternifolia 'Unique' – a new, dwarf variety perfect for pots!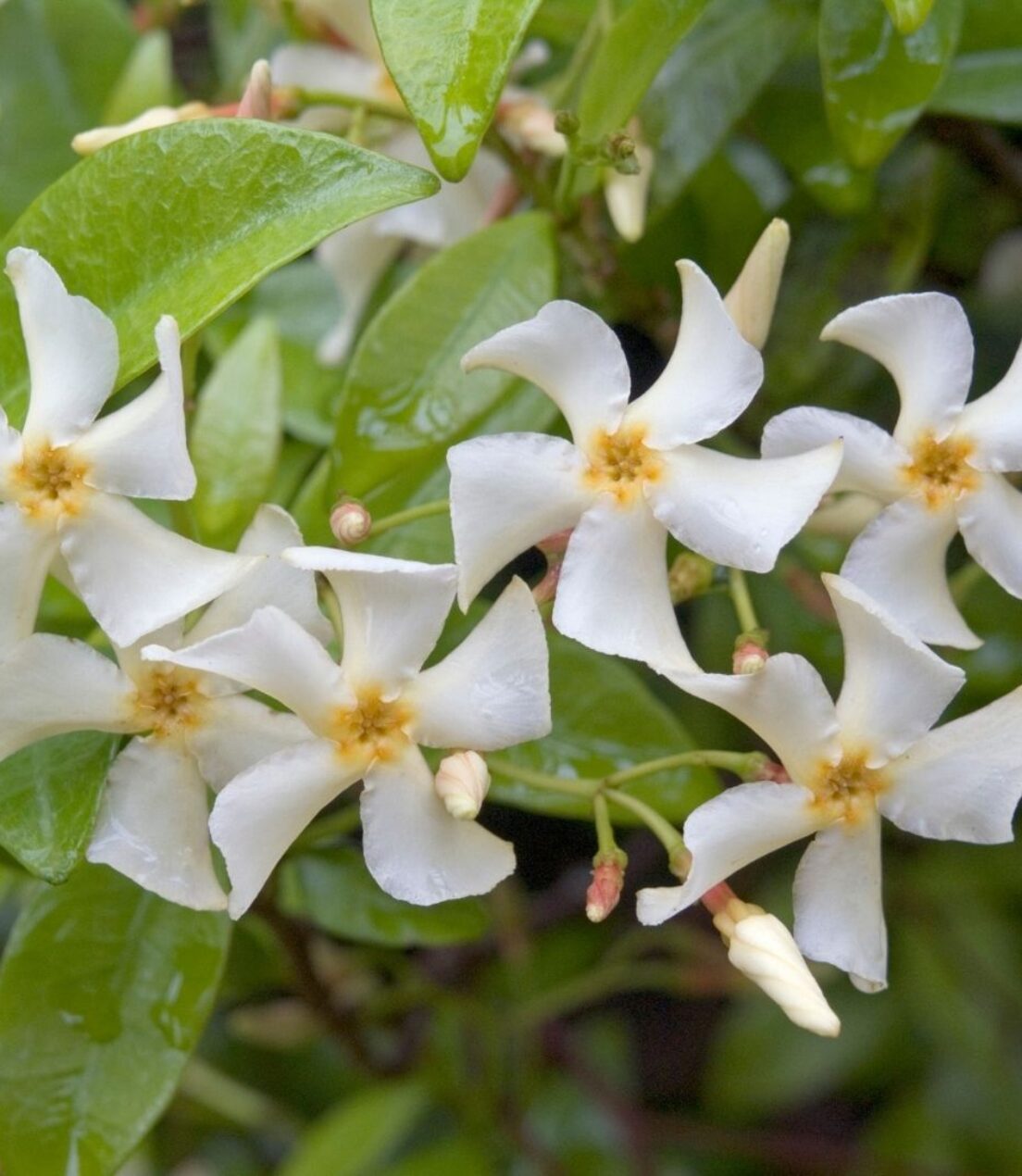 Trachelospermum jasminoides
Trachelospermum jasminoides
This popular climber combines twining evergreen foliage with pure white, sweetly scented flowers. Best suited to a sunny, sheltered wall, you can also plant it to cover trellises, pergolas or arbours to provide privacy screening as well as an elegant floral display. Although hardy in a sheltered spot, more exposed positions will require winter protection and mulching.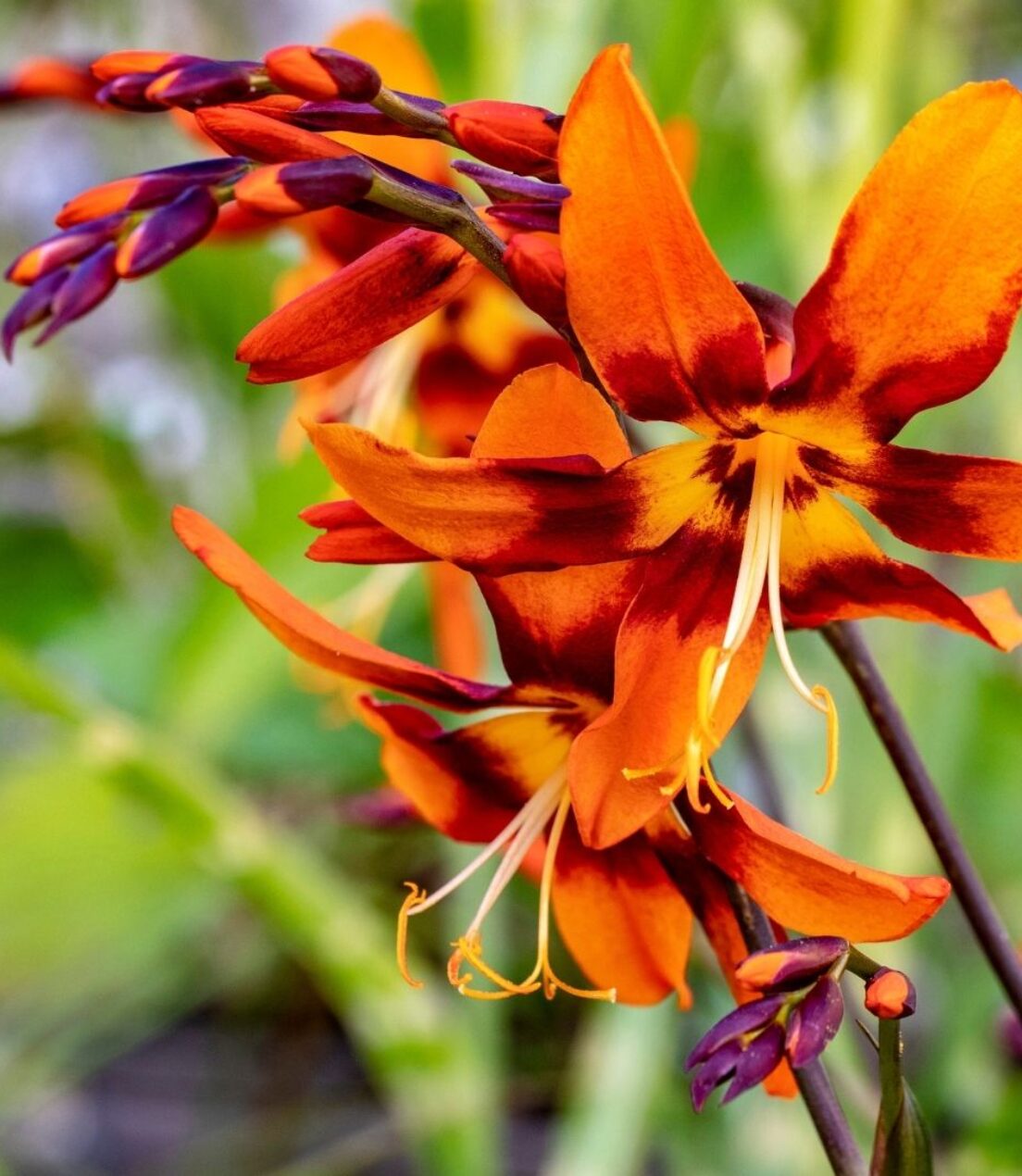 Crocosmia x crocosmiiflora 'Emily McKenzie'
Crocosmia x crocosmiiflora 'Emily McKenzie'
'Emily Mckenzie' is a compact variety that enjoys sun or partial shade. Average to fast-growing, it will quickly create bold drifts on banks or within large borders. Its large, crimson and orange freesia-like flowers look great in a hot coloured border and make excellent cut flowers. This variety is deer and rabbit resistant.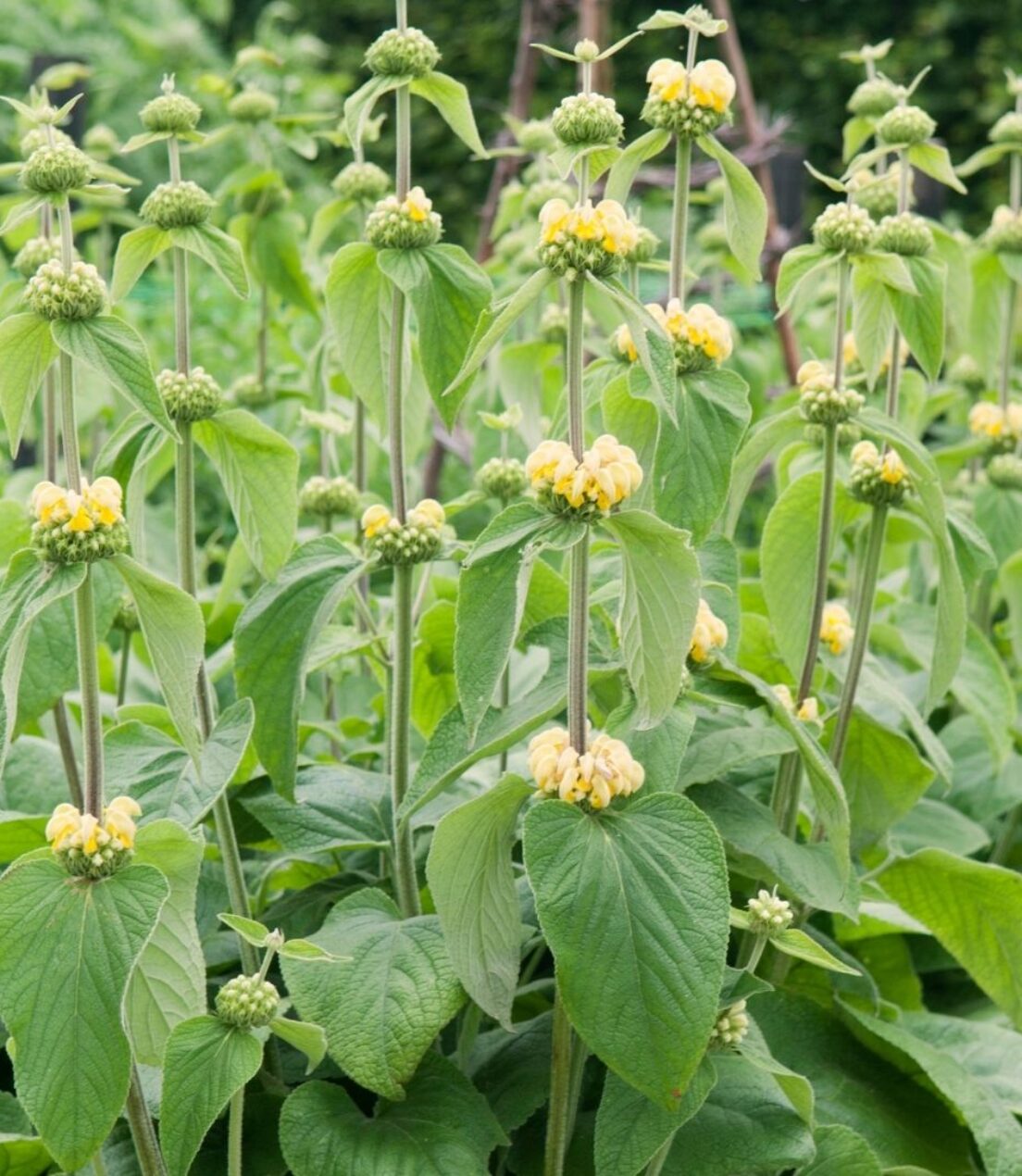 Phlomis russeliana
Phlomis russeliana
Providing year-round interest, this useful, sturdy perennial flourishes in poor soils and looks great as part of a naturalistic perennial border. Suitable for coastal planting, this specimen is also deer and rabbit resistant and does a brilliant job of smothering weeds with its large, soft, heart-shaped leaves.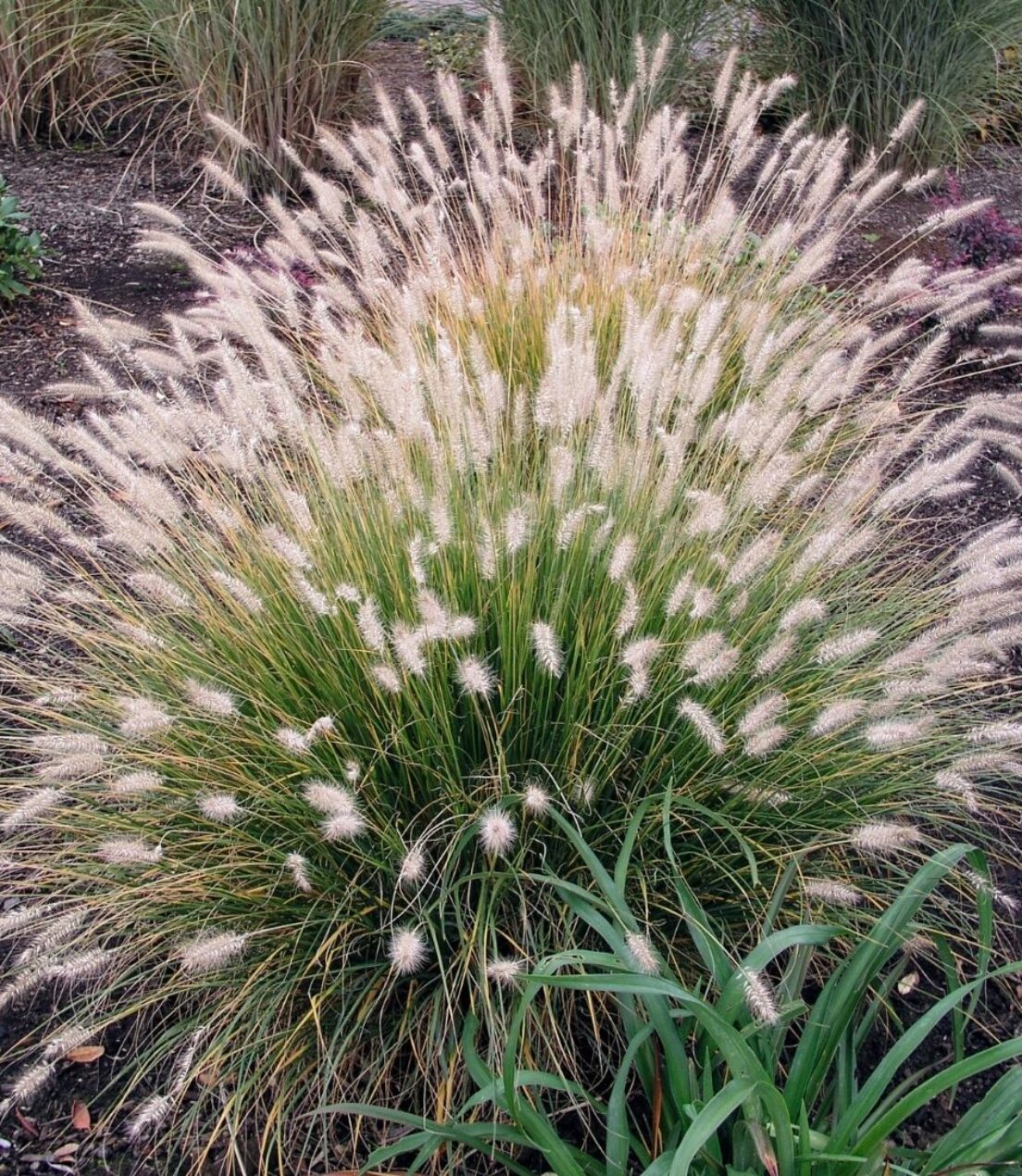 Pennisetum alopecuroides 'Hameln'
Pennisetum alopecuroides 'Hameln'
Early spring mounds of dark green foliage, ideal for ground cover when planted en masse, makes this a great choice for pairing with spring bulbs to cover their fading leaves. Long-lasting pinkish, brush-like flowers appear in late summer and persist well into winter, providing interest alongside the fading golden foliage. Cut back this deciduous grass in late winter.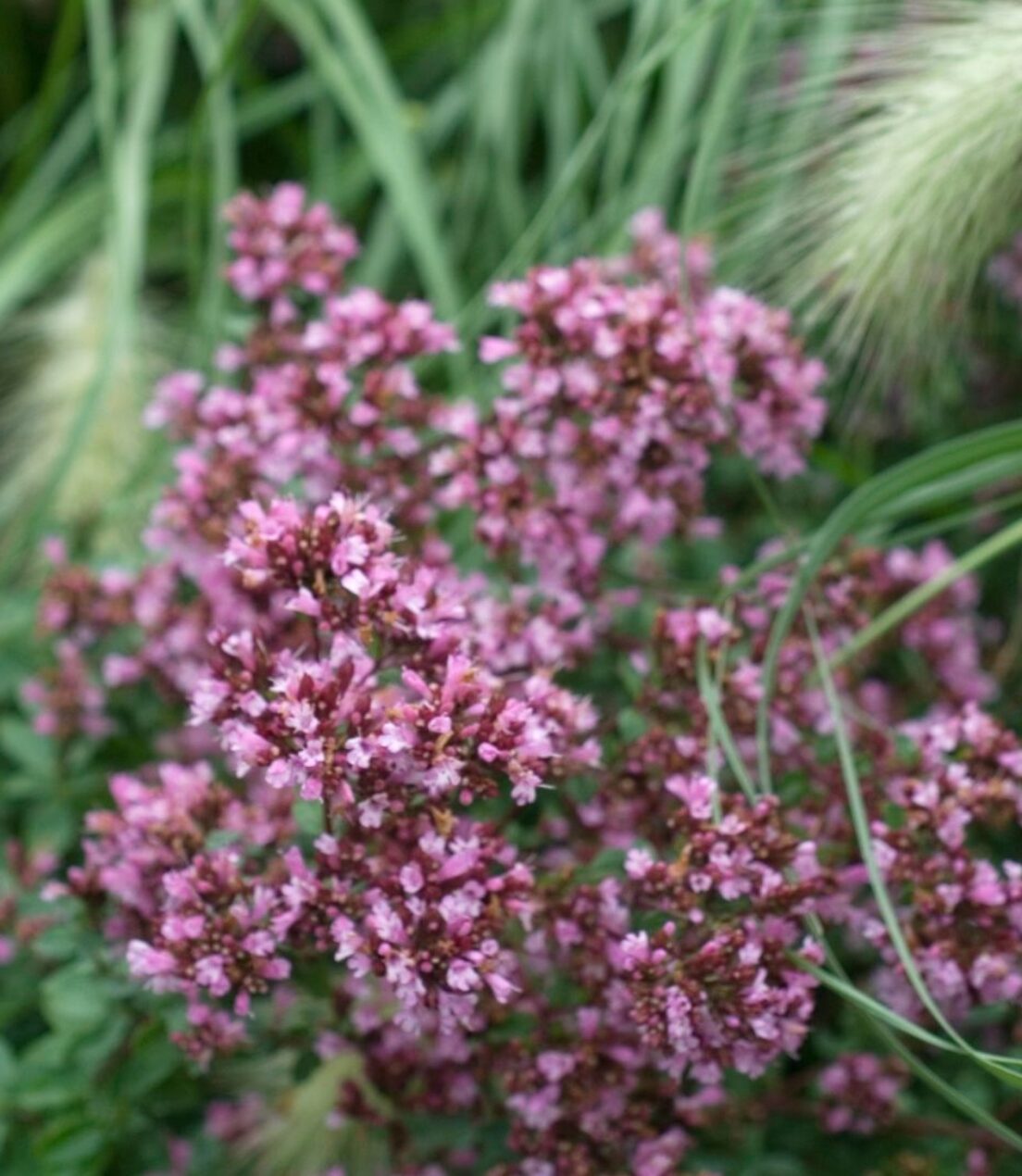 Origanum laevigatum 'Herrenhausen'
Origanum laevigatum 'Herrenhausen'
A neat cultivar with beautifully scented pink flowers held above a creeping mat of foliage. Its leaves are ideal for year-round ground cover at the front of a border. Happy in well-drained, alkaline soil, 'Herrenhausen' looks wonderful intermingled with grasses and silver foliage plants.