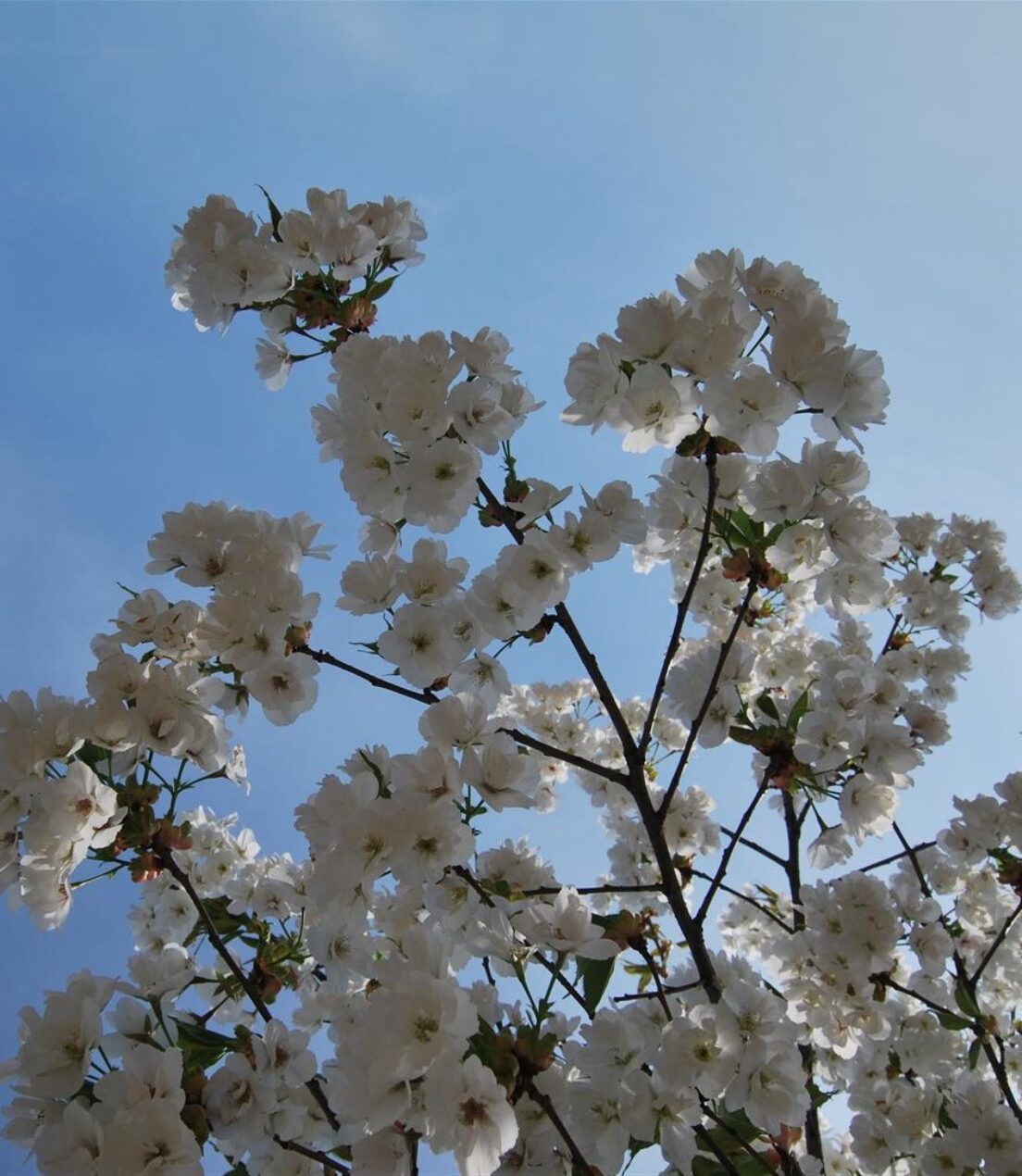 Prunus 'Shirotae'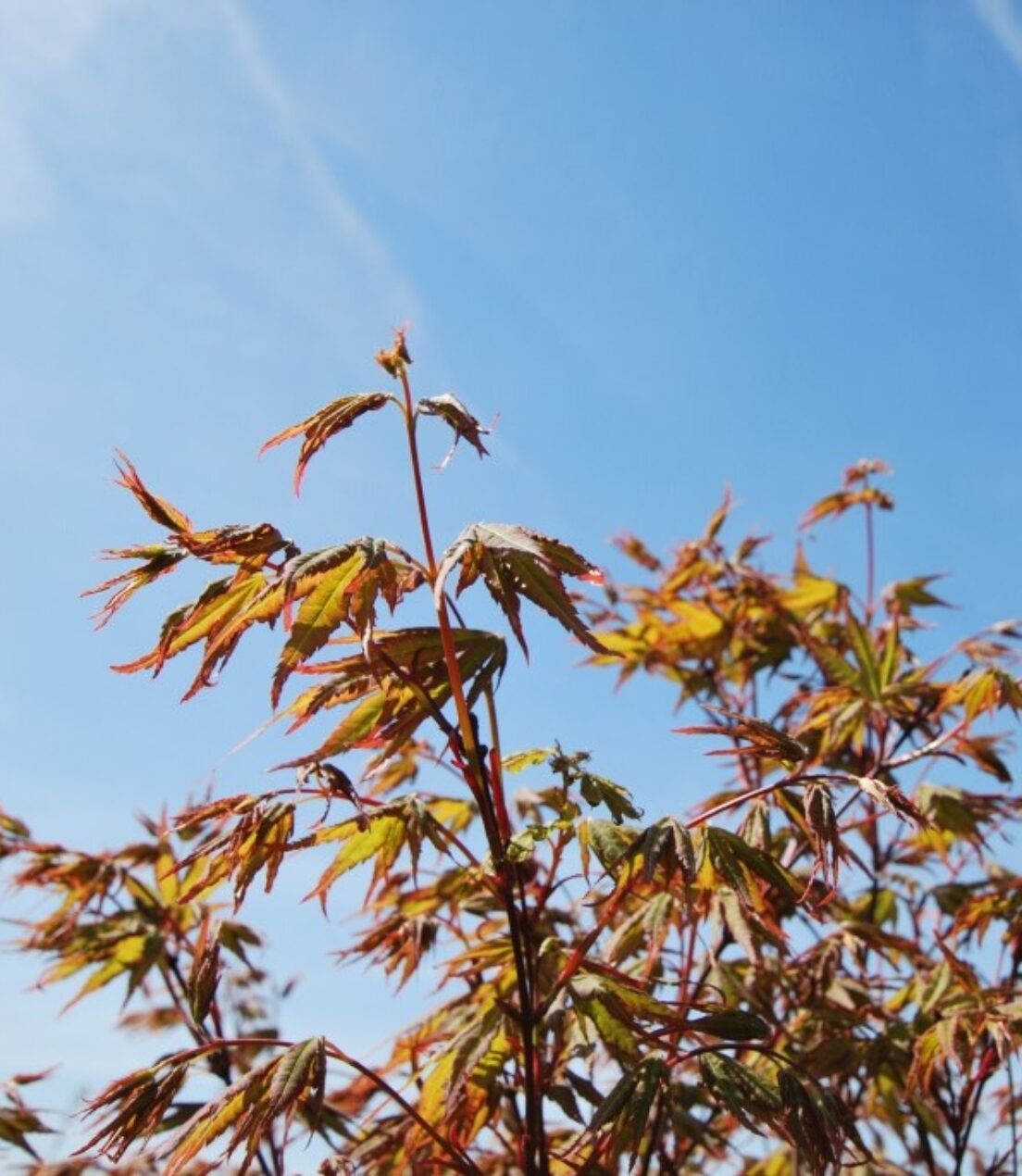 Acer palmatum
We all know that planting more trees is a good idea, the benefits to the environment is undeniable, it is also becoming evident that trees planted along with plants can be good for your health and well-being.
Trees add drama, maturity and height to a garden and you don't need a stately home to be able to grow one in a garden. If you select the right size and correct species every garden design no matter how small can benefit, in fact a tree can make a space feel bigger rather than smaller.
Before specifying and planting a tree there are a number of elements that need to be considered first.
Height
Gardens, especially small gardens can sometimes be one dimensional with little height.
Incorporating a tree into the design can actually make a garden feel larger by blocking views or tying in with trees behind that will give the illusion of extra space.
Don't be afraid to go big, by crown lifting a single stem or multi stem tree you will minimise the blocking effect lower down giving the illusion of space while maximising height.
Going for trees that are fastigiated or thin can also give height while not using up precious space at ground level.
Structure
Trees whether evergreen or deciduous will give year-round structure, this means that no matter the time of year the tree will add an architectural element that will flow through to all the other parts of the garden.
A tree can also block unsightly sight lines or block view from overlooking properties adding privacy.
When selecting your tree think about each season and what the tree will do and how it will mature. If you want year round privacy then a dense deciduous or evergreen will be needed.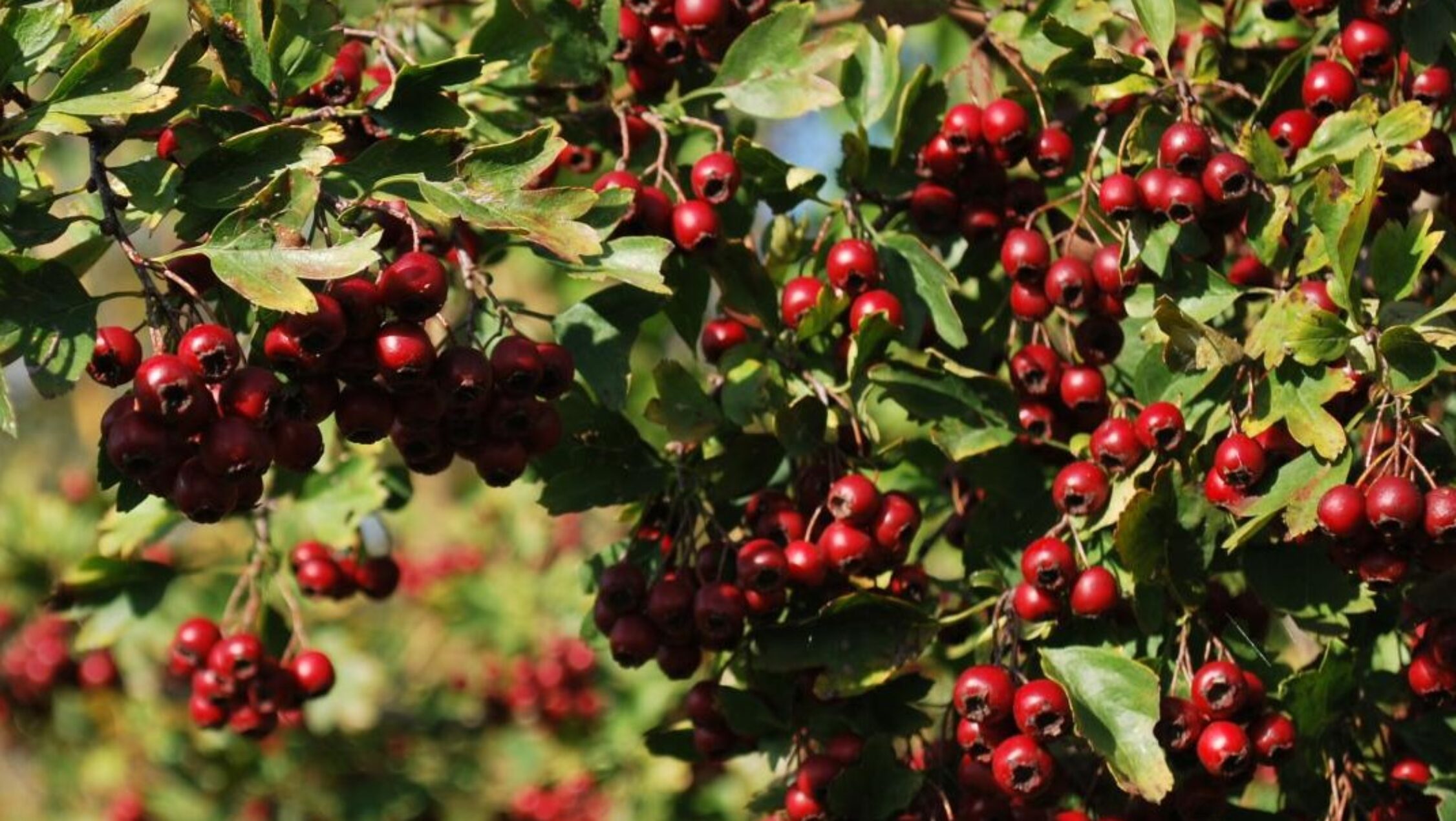 Crataegus monogyna
New opportunities
A tree will change the planting conditions within a garden such as creating shade, this will add opportunities to grow plants that were not suited to the garden before such as woodland varieties.
Consider how the tree will affect the area around it as it matures, it may take many years so the planting will slowly evolve as the tree grows.
A tree is one of the richest habitats, adding a tree no matter how small will provide a full eco system within the garden that will benefit all wildlife that visit the garden, not to mention the overall health of the garden and the people within it. To make the most of trees for wildlife choose one that adds more than structure to the garden, flowering trees such as Sorbus will also produce berries in Autumn.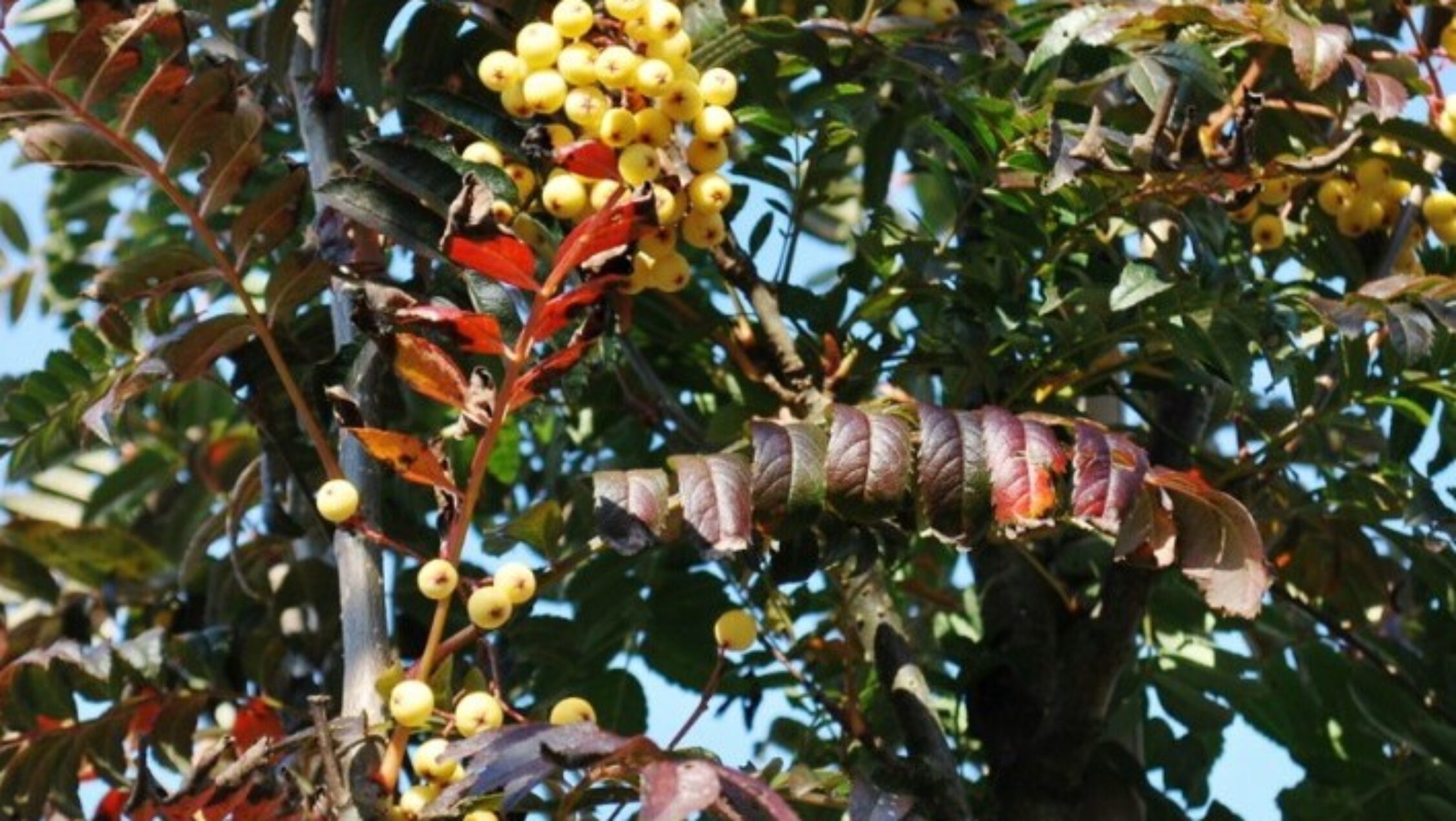 Sorbus 'Joseph Rock'
When choosing a tree, it is important to consider a few points to ensure you have selected the best option for your planting plan and the garden space.
Overall size
Consider the overall size of the tree, remember that the height and spread listed on a label is a guide and usually refers to a tree after 10 years of growth, it will keep growing although usually far slower than when it was first planted.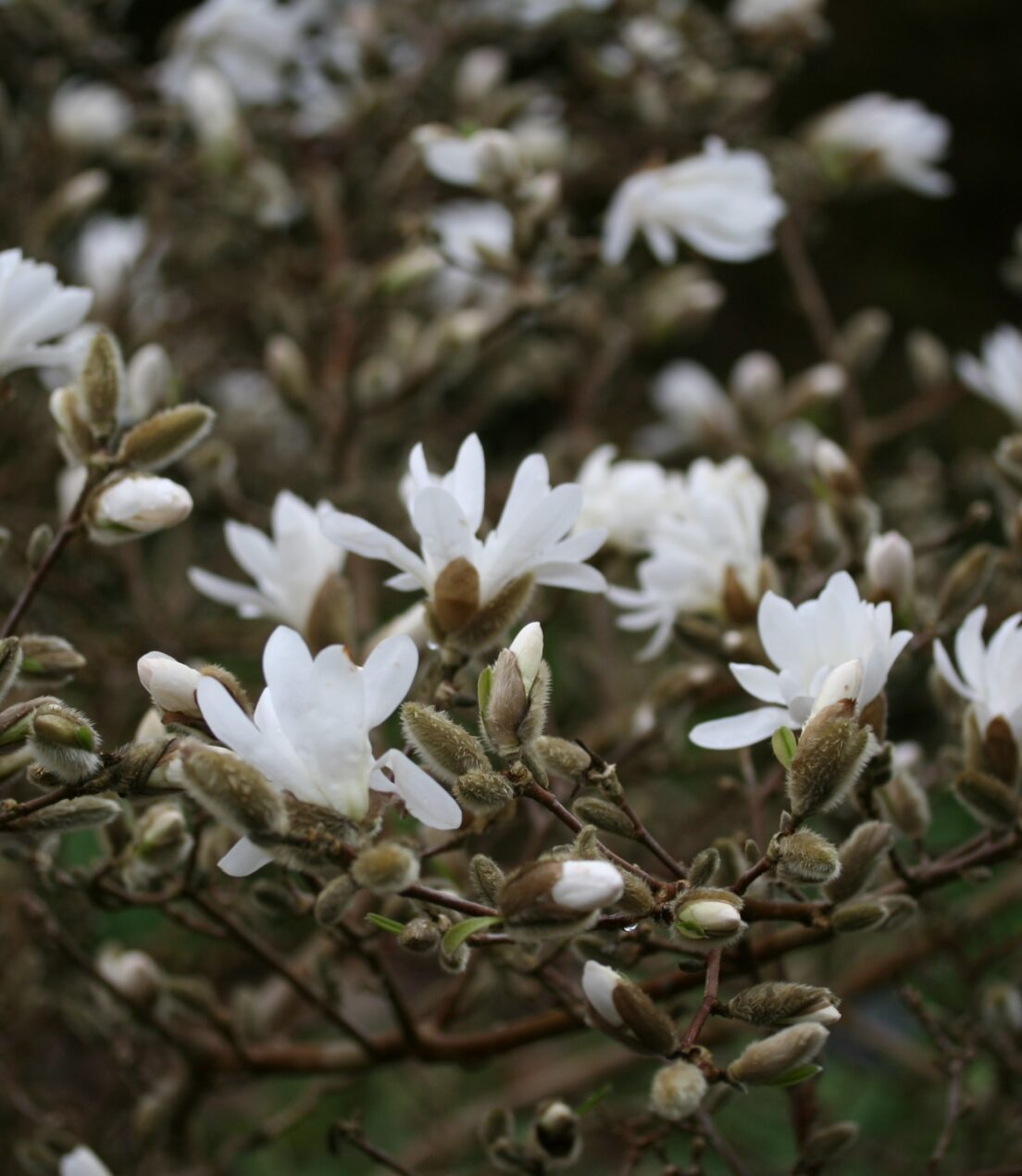 Magnolia stellata 'Waterlily'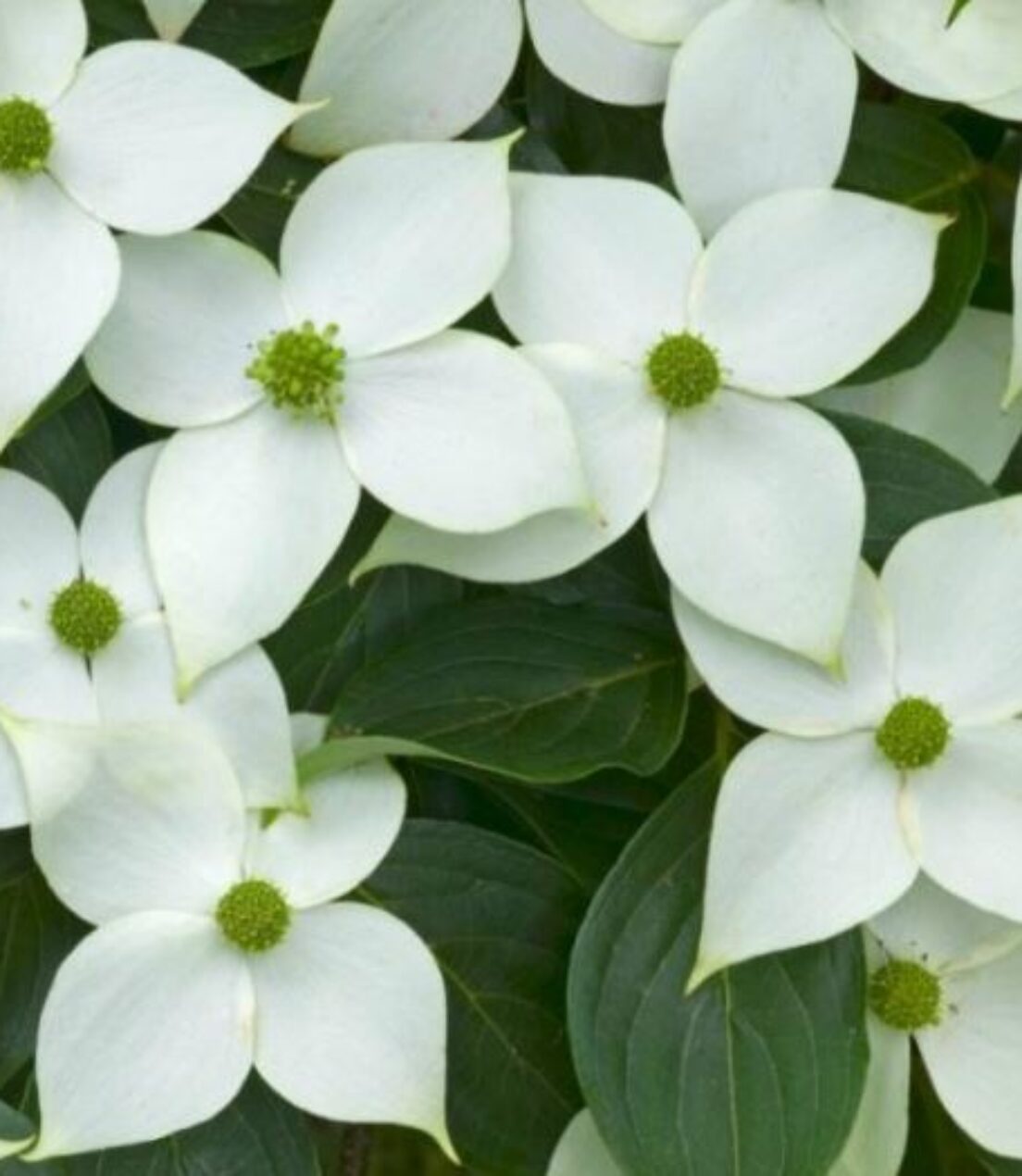 Cornus kousa Chinensis
What's happening underground?
A lot of people worry that a tree will damage foundations and pipes, although this can be true for vigorous trees such as Salix (Willow), usually trees will pose no threat to underground services and foundations.
Remember that most tree roots will barely reach further than the overall canopy of a tree, so as you plan for the overall size of a tree above ground use the same spread information to plan for the root growth below.
Sun & Shade
Whilst the new tree may not be creating shade straightaway as it grows it will, as well as change the environment of the whole garden.
When planning where you will plant a tree remember to consider the impact it will have when it is fully grown. Think about what direction the sun hits the garden and what shade the tree will create.
Establishment
Establishing a tree will take time, on average it will take 3-5 years before a tree is self-sufficient.
Remember a tree will need about 100 litres of water per week during the growing season (spring to Autumn). Water 1-2 times per week- during drought periods and extreme heat, this may need to be increased to 2-3 times per week during long periods of drought and heat.
(for more information on watering request a copy of our watering guide)